So how about that hiatus? Yeah, unfortunately after I thought I was good to work on the comic life had other things planned. So a new career and over half a year later and… finally a new page is out. I'm not going to go into the details of the past few months but unfortunately, I had to cut some things out of my life and the comic, while loved, was the thing that made the most sense. Being an adult is hard sometimes.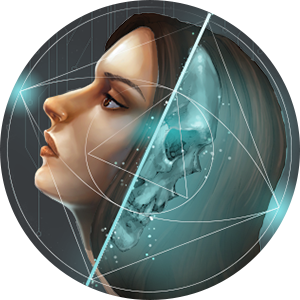 ABOUT STASIS WAKE
At the advent of deep space exploration, scientist Ria discovers that she can communicate to the dead through stabilized dreamworlds created in stasis. As she unravels a web of corruption and deceit while dealing with her own ghosts, the world soon discovers that their secrets are no longer buried with the dead.
Subscribe to be notified of major updates!

ABOUT THE CREATOR
Madison Kalo is an art director for a digital marketing firm during the day and an amateur comic book and conceptual artist by night. She is married to a hot Hungarian/Irish software engineer and owns what some may consider to be too many pets.
FAQ
These questions aren't actually frequently asked.
What kind of comic is this?
S/W is a what I like to call a "light sci-fi." It takes place in the not so distant future at the genesis of deep space exploration. The comic explores the infinity of the mind more so than the infinity of space.
How often do you update?
I try to do about 2 updates a month but I'm an adult with adult concerns so sometimes it's just 1. 🙁 Someday that might change but unless a bunch of money falls into my lap I need a way to pay for food.
FOLLOW ME
While Stasis Wake is under development and website updates are reserved for hallmark events, my social media outlets feature daily content. Click the links to explore art on my Instagram, and Deviant Art, and Facebook accounts!

BLOG
This space will feature not only blog posts but news, events, really anything new about the comic. Be sure to check back for the most recent updates!
So after looking at a few ways of hosting I'm going to start my comic up on Tapas. The goal will eventually be to host it here on the site but let's face it, publishers like Tapas and Webtoon have a much larger audience. Hopefully, you'll join me on this...
First, welcome if you've somehow stumbled upon my site. I don't want to labor over this first post because it's evening on a Sunday and I still have many things to prepare for my work week (also the only post up would be the default "Hello World"). This site is still...
GET UPDATES
If you're interested in knowing when Stasis Wake releases, please submit your contact info to receive email updates. I promise not to spam your inbox.