So those of you that view the comic on webtoons or follow my facebook you'll know that I took a short hiatus. My dog unfortunately passed and I was coming up on vacation. In a perfect storm of turmoil things blew up at my day job and there was just no chance of salvaging an update. I took the time to get through the raw grief and the hectic schedule. Phew.
But that has all passed, (ah, well my job is still crazy), and I started back on the comic again. We should be back to our regular schedule until Christmas where I'll probably be taking another break to get through the holiday chaos.
Thank you, everyone, for being patient and for the kind words. It meant a great deal to me that people understood my need to take a break.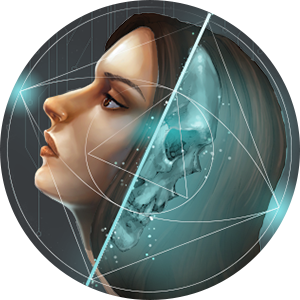 ABOUT STASIS WAKE
At the advent of deep space exploration, scientist Ria discovers that she can communicate to the dead through stabilized dreamworlds created in stasis. As she unravels a web of corruption and deceit while dealing with her own ghosts, the world soon discovers that their secrets are no longer buried with the dead.
Subscribe to be notified of major updates!

ABOUT THE CREATOR
Madison Kalo is an art director for a digital marketing firm during the day and an amateur comic book and conceptual artist by night. She is married to a hot Hungarian/Irish software engineer and owns what some may consider to be too many pets.
FAQ
These questions aren't actually frequently asked.
What kind of comic is this?
S/W is a what I like to call a "light sci-fi." It takes place in the not so distant future at the genesis of deep space exploration. The comic explores the infinity of the mind more so than the infinity of space.
How often do you update?
After a few weeks, I've realized that can only maintain 2 updates a month. I update every other Saturday.
FOLLOW ME
While Stasis Wake is under development and website updates are reserved for hallmark events, my social media outlets feature daily content. Click the links to explore art on my Instagram, and Deviant Art, and Facebook accounts!

BLOG
This space will feature not only blog posts but news, events, really anything new about the comic. Be sure to check back for the most recent updates!
Those of you who have revisited the site will probably notice that the hero banner is new! I created a new art gift for hitting 500 subscribers on webtoons. You'll also notice that I've added a new page to the site. Now that I have more than one piece of promotional...
GET UPDATES
If you're interested in knowing when Stasis Wake releases, please submit your contact info to receive email updates. I promise not to spam your inbox.